First Year Collection Packages
Having a baby is one of the most amazing moments of your life. Babies grow so fast, especially in their first year. We must not let the time pass without capturing some of special moments. You have one chance to capture that moment before it passes you by. The Baby Plan is designed to capture images of your baby's development during these most exciting months, telling a story in photographs that words alone could never accomplish. Capturing these new beginning moments are the first gifts you give your baby. First smiles, sitting up, crawling, and walking are perfect moments to capture in photographs along with the wonder of childhood.
From newborn to toddler, the first year plan is all about firsts. What better way to remember Baby's First Year than to capture these special milestones in a year of whirlwind changes.
My First Year Collection consists of three custom photography sessions of your baby during his/her first year of life.
– The Newborn Session…5 days to 2 weeks old time frame.
– The Six Month Session….Baby needs to be able to sit up unaided.
– The One year Session…needs to be done in the Baby's birthday month.
These sessions can be done in our studio or on location…full of adorable props, or outdoors if the weather allows.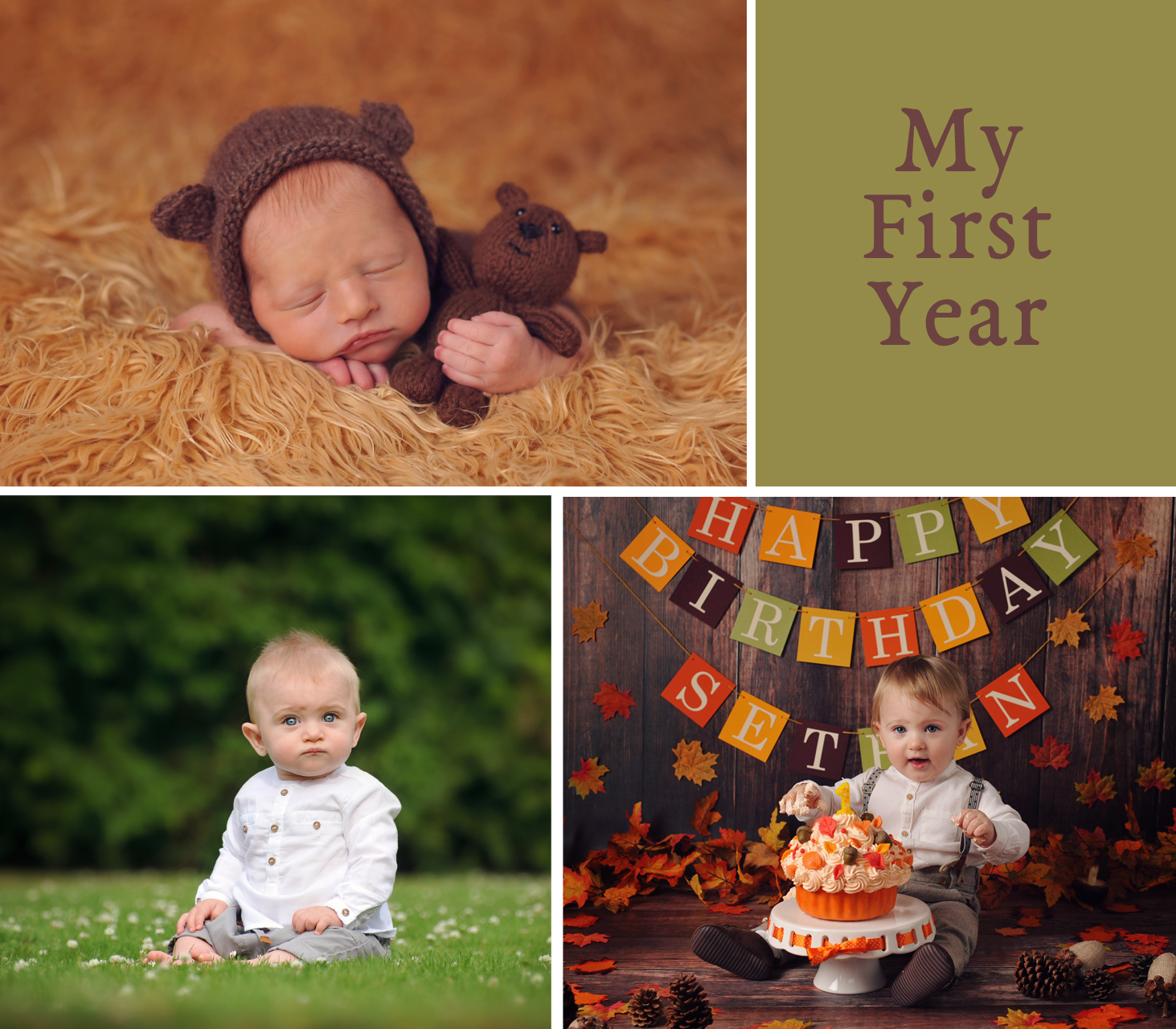 My First Year Collection Packages
Basic
Newborn Session

Sitting Up Session

1st Birthday Studio Session

3x High Resolution file (one from each session)

15x Complimentary 6″x4″ prints (5 from each session)

–

–

Availability of purchasing additional products
Silver
Newborn Session

Sitting Up Session

1st Birthday Cake Smash Studio Session

15x High Resolution files on USB memory stick (5 from each session)

15x Complimentary 6″x4″ prints (5 from each session)

–

–

Availability of purchasing additional products
Gold
Newborn Session

Sitting Up Session

1st Birthday Cake Smash Studio Session

45x High Resolution files on USB memory stick (15 from each session)

45x Complimentary 6″x4″ prints (15 from each session)

Personalised 8″x8″ photo book

Availability of purchasing additional products