A&T Gancarz Photography is only offering a limited number of sessions at this price, we would really recommend booking a slot before they are all taken.
We are excited to introduce loyalty program when booking our Christmas Mini Sessions. Let your friends know about our offer and if they decide to book with us you will get £10 off from your session fee. Spread the world and get some freebies 🙂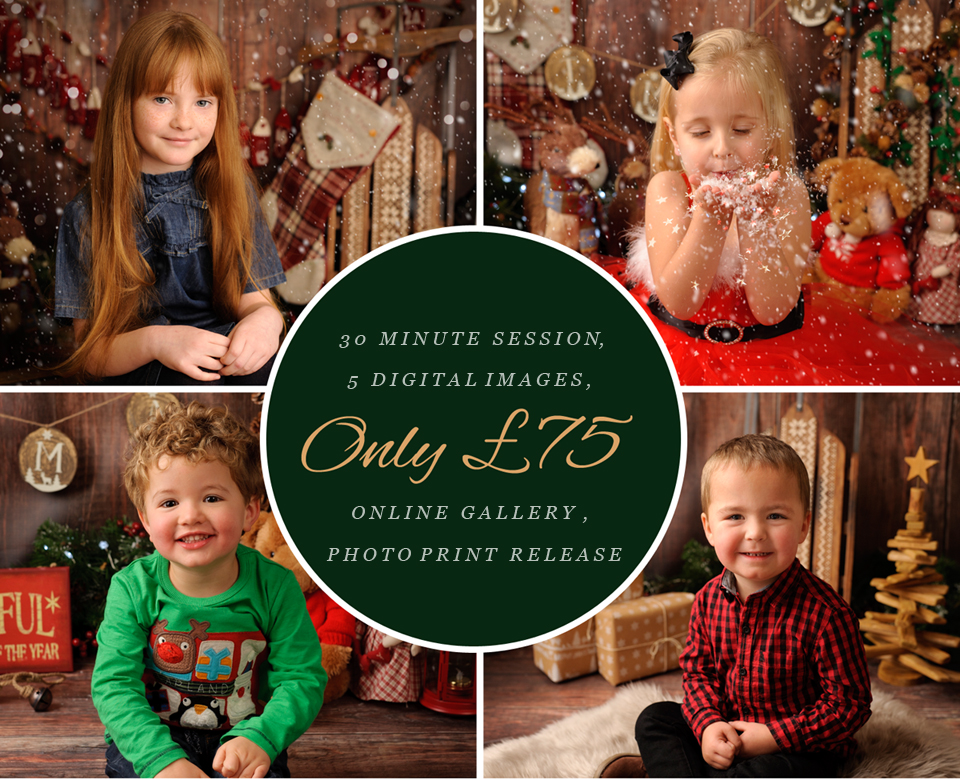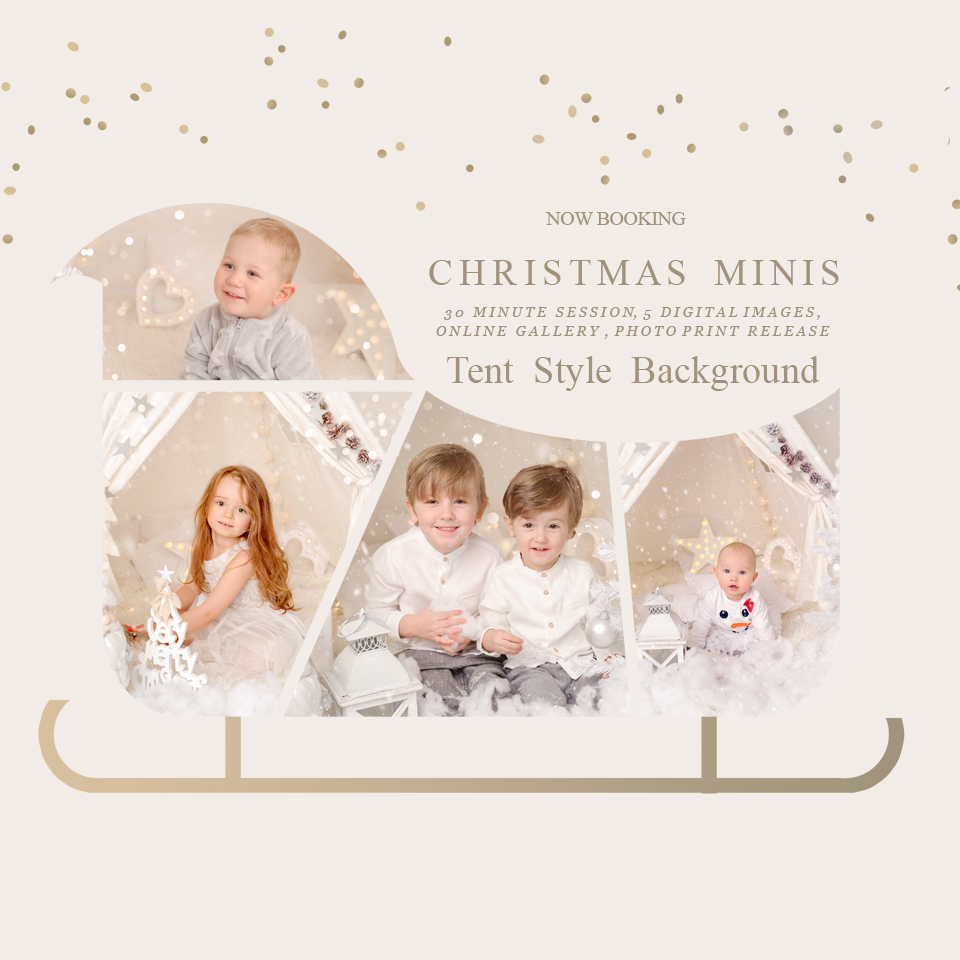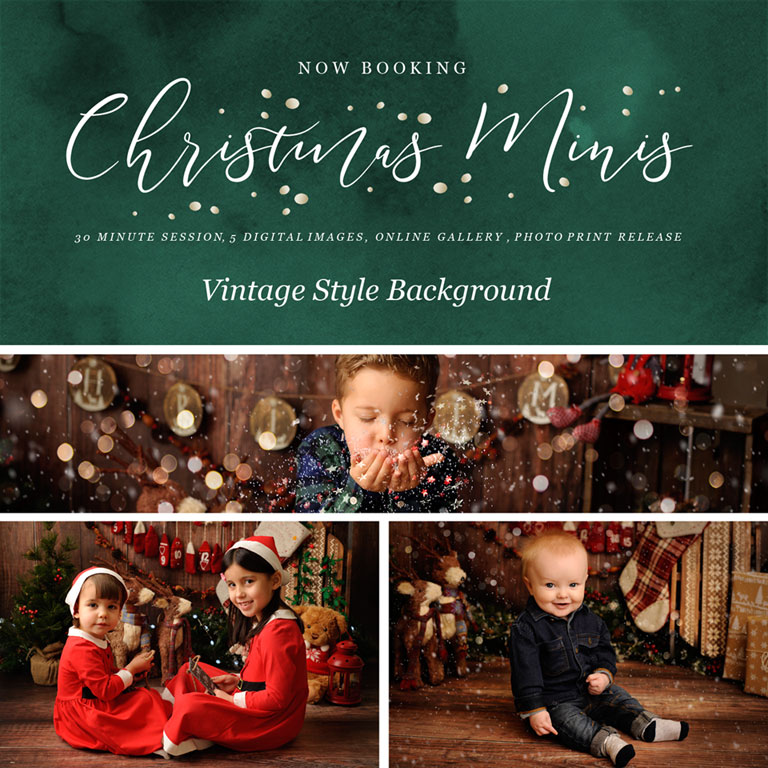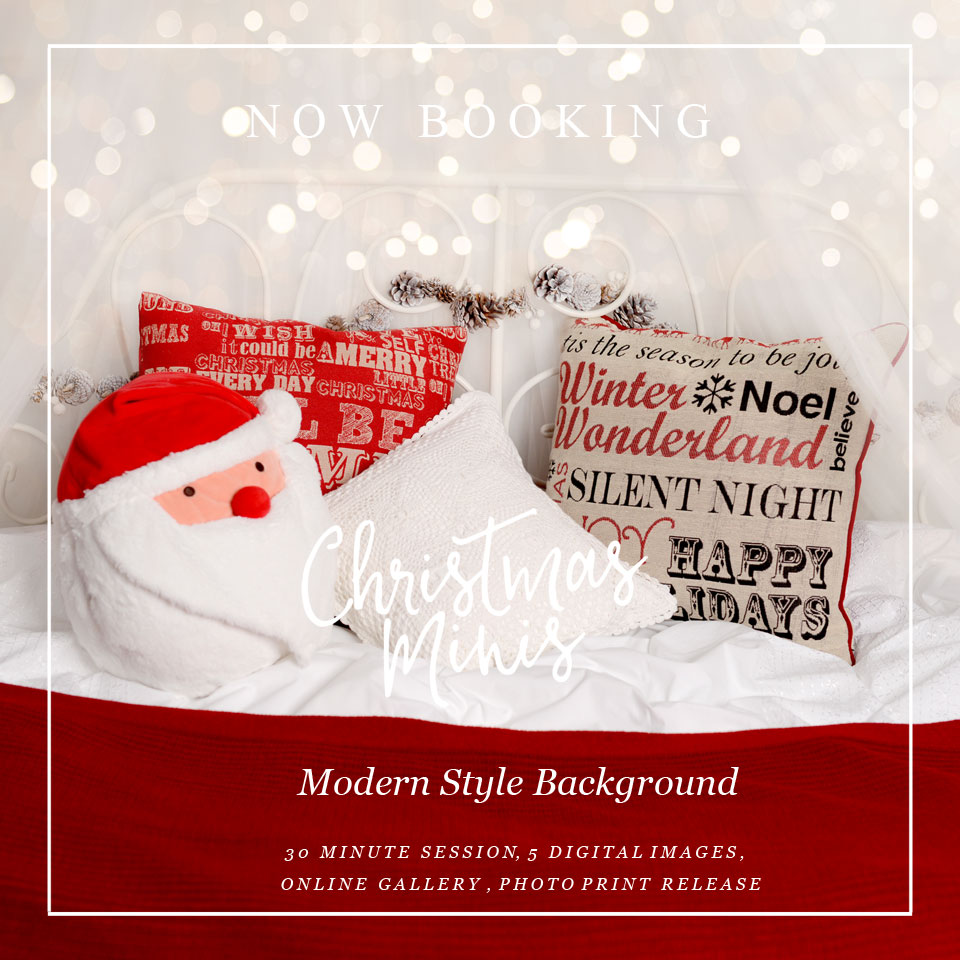 You pay just £75 for a private 30 minute photoshoot.
First we need to go over some important information:
The studio is located in Ashton under Lyne, Clarence Arcade
Stamford Street Central
Ashton under Lyne,
OL6 7PT
You will need an appointment time so please get in contact to reserve your spot. There's a £30 deposit required to secure your spot.
Fee cannot be refunded in the case of a no show but if you know in advance that you can't make it, and can find someone else to take your place, please let us know asap.
Mini Sessions start in the October half term.
Choose your favourite background, session date and time.
Please be on time if not a couple minutes early. Sessions are back to back so we need to keep things rolling. If you arrive late to your session we cannot go over your time spot (example: if you're 10 minutes late, your session will be only 20 minutes long, instead of 30). This is to be fair to the family after you.
Please come with your children dressed and ready to go.
Bring any meaningful items you'd like included. This is not mandatory, just an idea. Simple pictures are great too and my personal favourite.
We have 3 background options for you. Vintage, Tent or Modern.
Turnaround for digital images is no more than 2 weeks.