We have clients ask us all the time what to wear for their sessions, so we're going to start coming up with guides for them. Most of these outfits can be found at Gap, Old Navy, Next or Piperlime (thanks to Pinterest for sharing images). When clients ask what to wear for their portrait sessions, one of the pieces of advice we give them is to choose a color palette of at least three colors and then make sure that each member of the family is wearing one or two of those colors.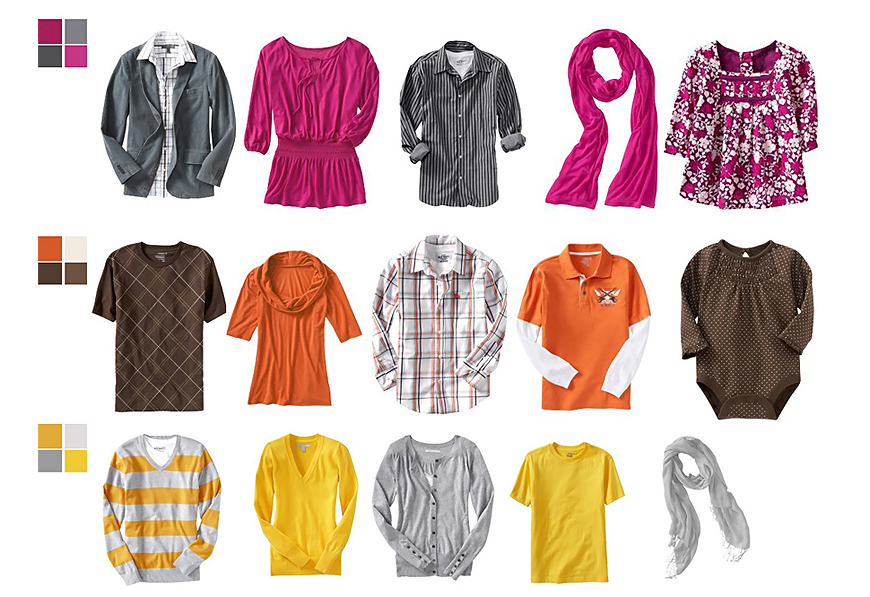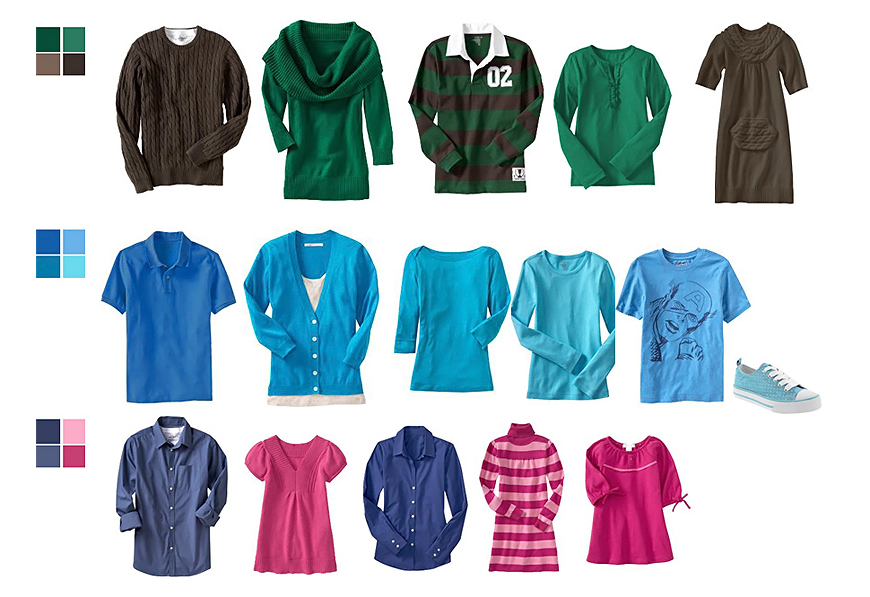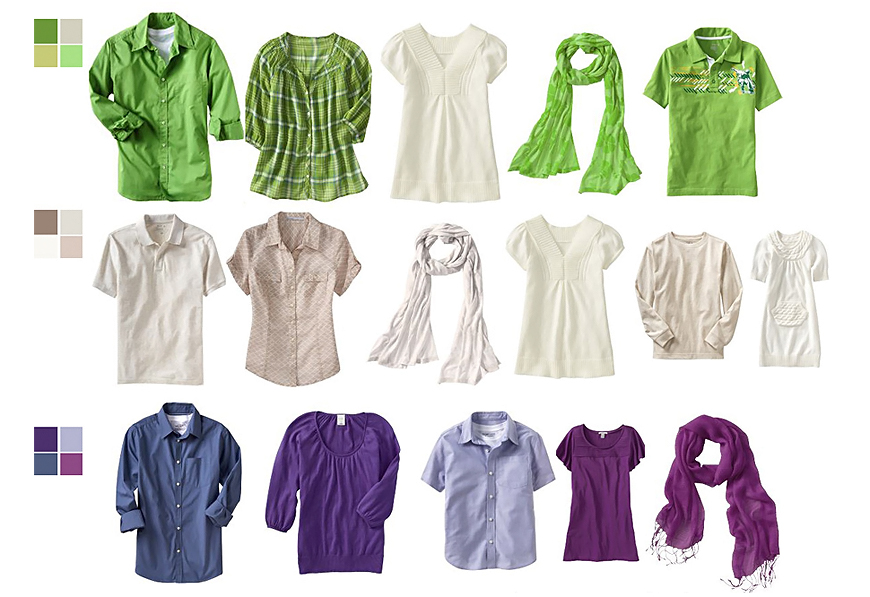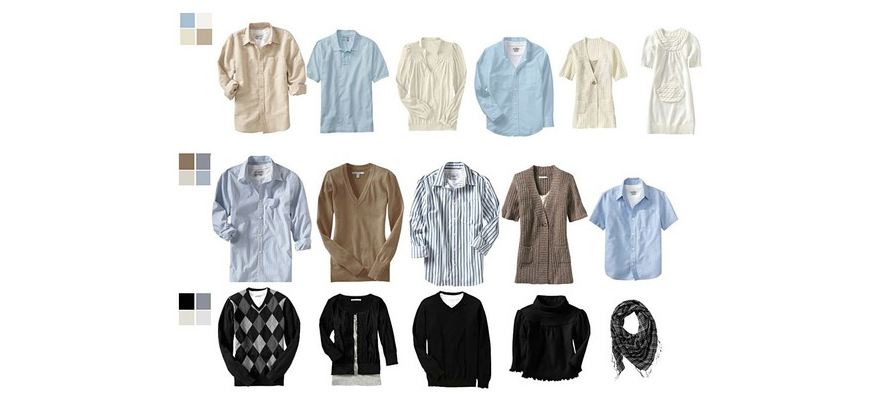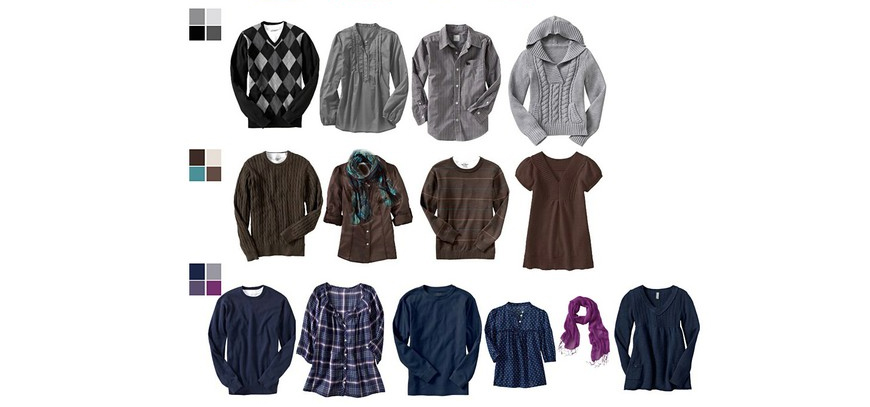 Complement each other without being identical. You can choose three to four complementary colors and then wear different combinations of those colors, with each person wearing at least two of the colors to tie them in with the rest of the group.
Make sure that your outfits don't distract from your faces. Prints and patterns can be distracting, even when they look great in person. If you love pattern and details, keep them below the waist. A cute patterned skirt looks fantastic with a solid top.
Don't wear the exact same outfits. You can still go well together without matching exactly.
Reflect your personal style. Don't go out and buy outfits that you would never otherwise wear. You want your portraits to reflect who you really are as a family, not who you think you should be or who you think other people want you to be. Match your outfits with the style and personality of your family.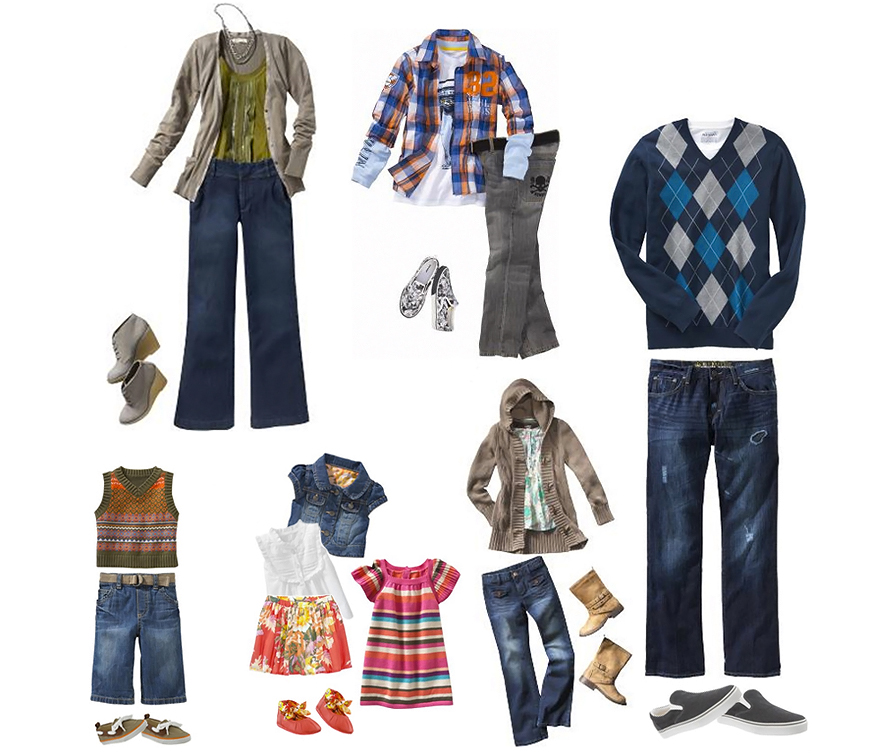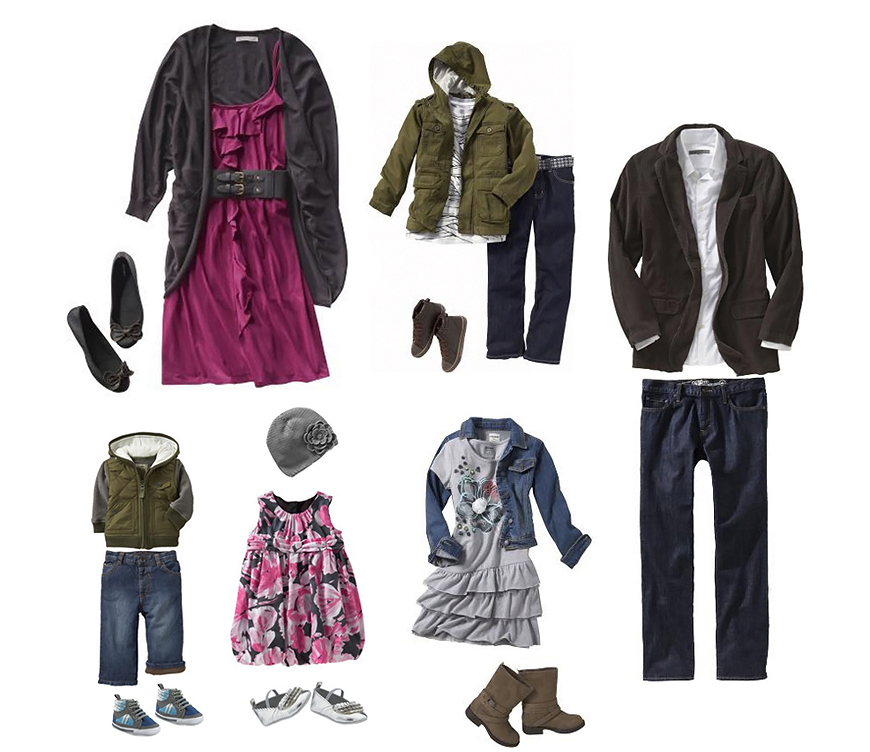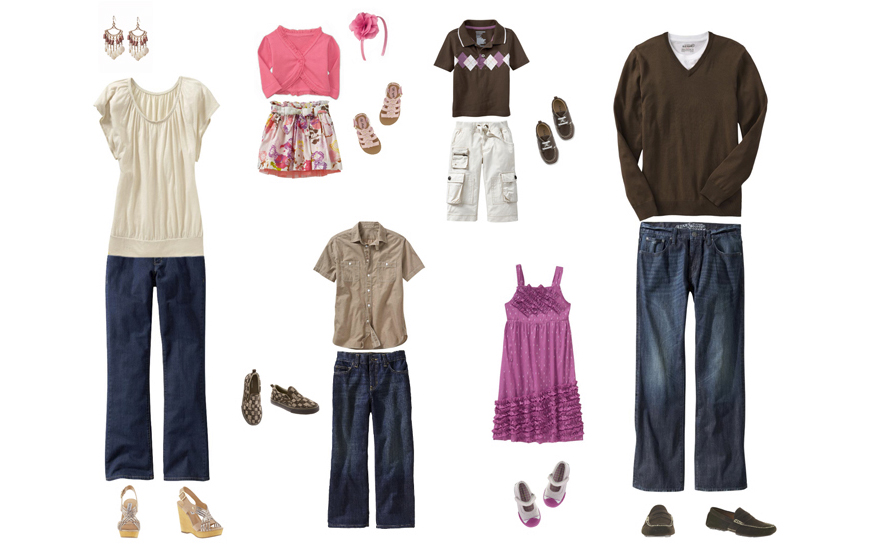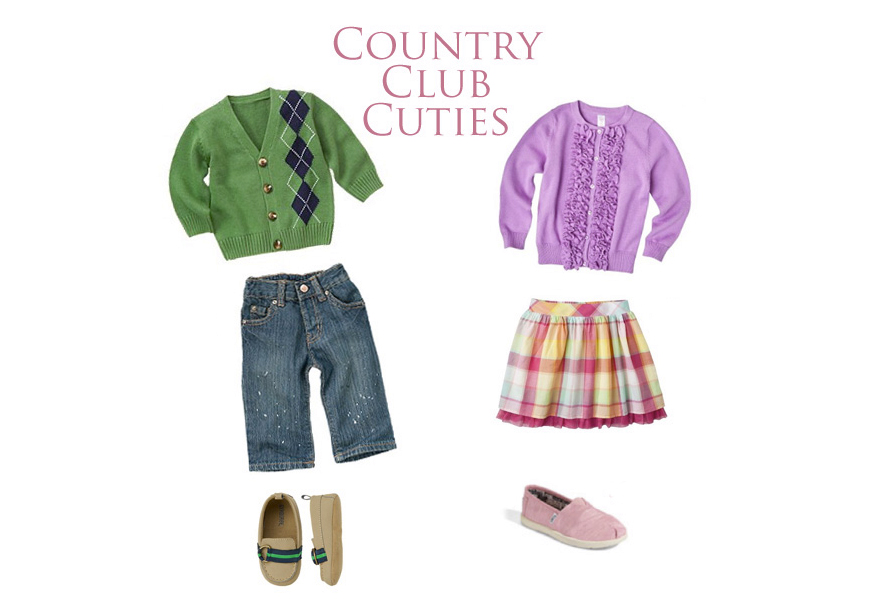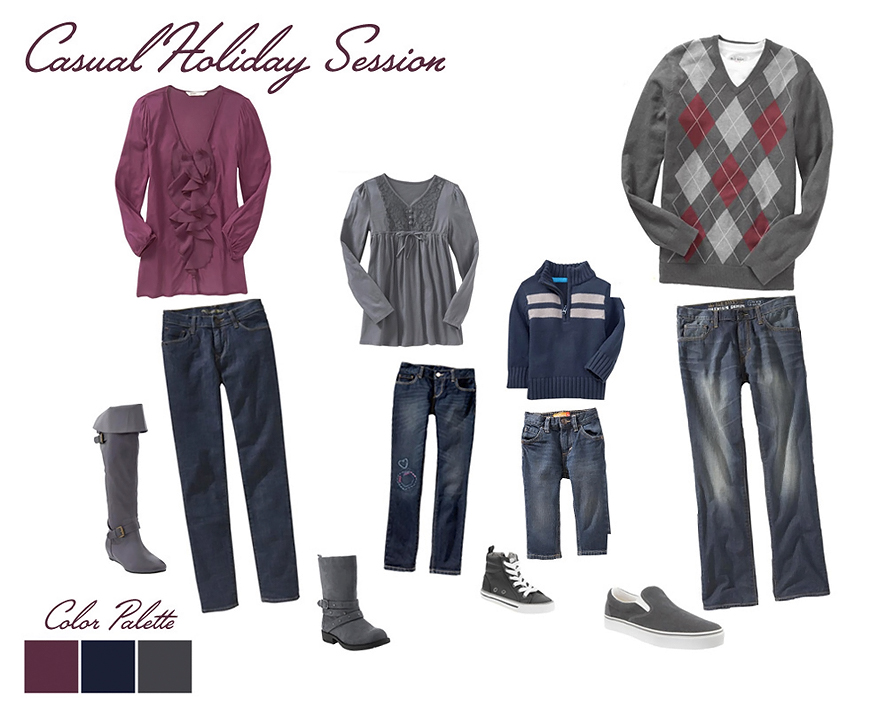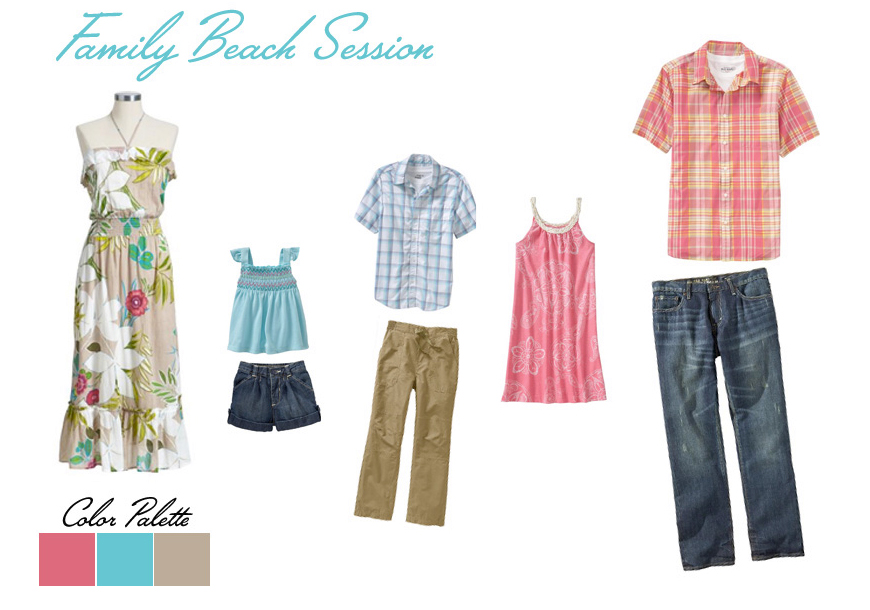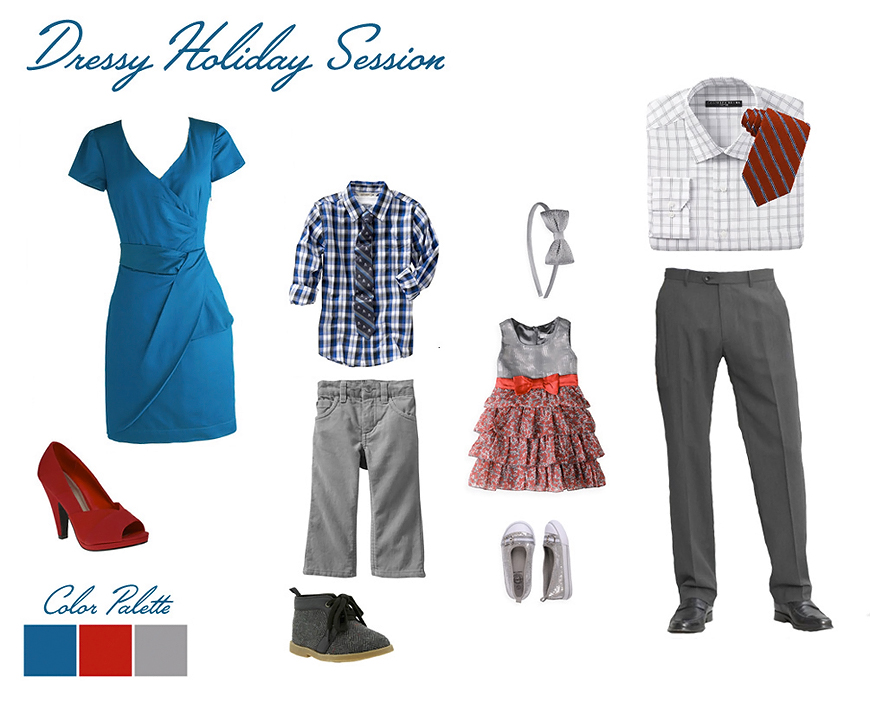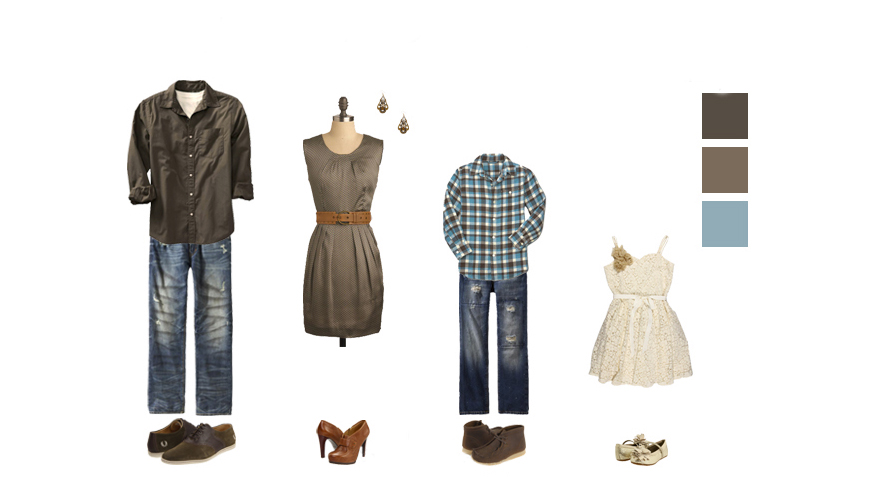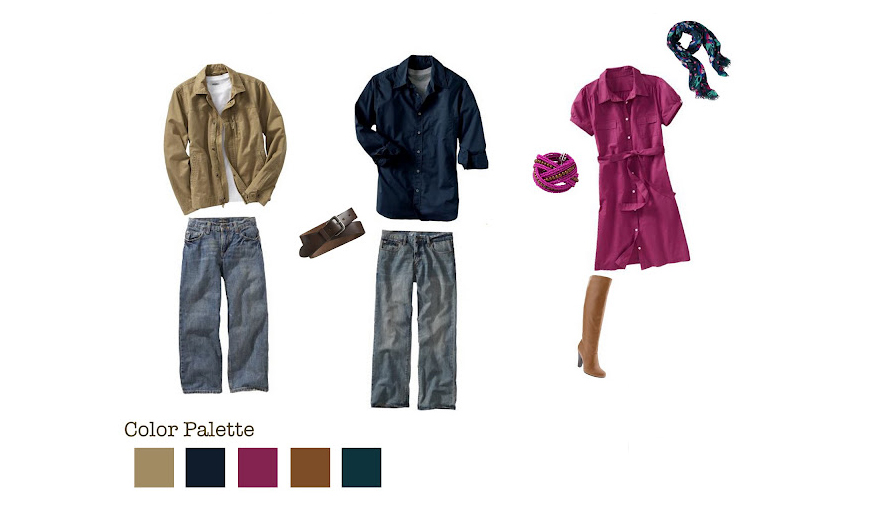 If you are still needing help, click here for lots of ideas…Thank you Google!
We look forward to seeing all our fantastic clients soon! Having your photo taken is fun!