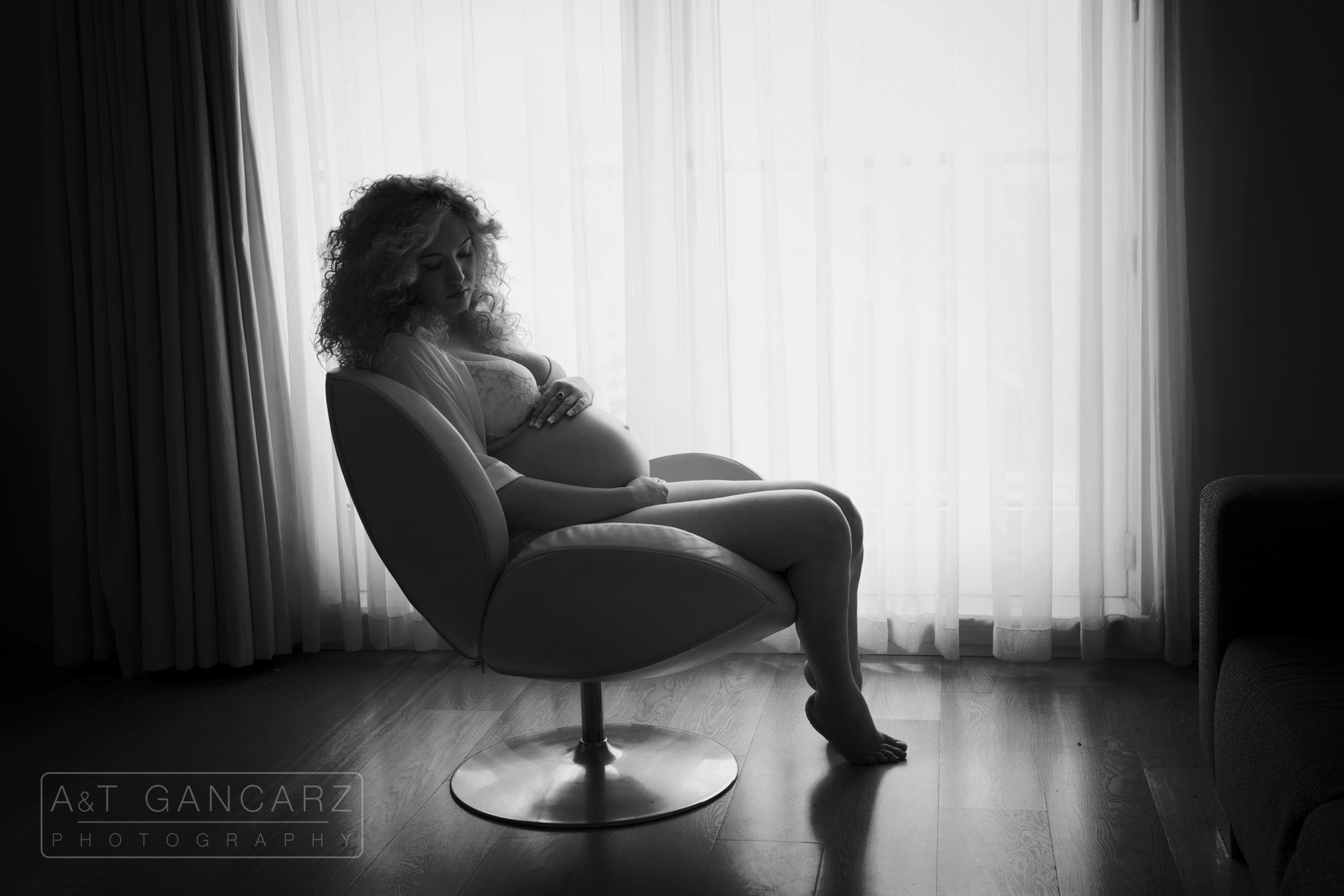 Pregnancy Session
Firstly we'd like to welcome on this very special section of our site. Looks like you are about to find out how special you are…
Having a baby is one of the most amazing moments of your life. You are growing a baby! And your session should reflect that. Our style is to get beautiful images of you with a natural feel. It is very special time in every mum to be life and we'd like to help you to capture this unique time. We know that you have many things to worry about during your pregnancy but you need to trust us. Once you have a chance to see how beautiful you are with your bump you will love every minute of it.
The Session
The pregnancy sessions are scheduled in the beginning of the third trimester when you still feel fairly comfortable and your bump is just the right size. There are few things that are important when you prepare for your pregnancy photo shoot. It all depends what type of pictures you'd like to do. When shooting outdoor pregnancy sessions we advise to pick nice long dress that will help to show your beautiful bump in very stylish style. We will talk about the colours – it all depends on the location. Generally we aim that your outfit isn't too distracting so we can concentrate on the most important aspect of the session – your beautiful bump.
We like to arrange session either outdoors in nice location, in the comfort of your home when we can take more intimate pictures or in our studio where we can play with different techniques to get fascinating results. We have additional advice in regards to the makeup. It needs to be much stronger than usually to show nicely on the pictures.
The session itself lasts about an 1-2 hours and it is all about you feeling comfortable so don't worry – if you feel tired just tell us. We will do everything to make this experience special.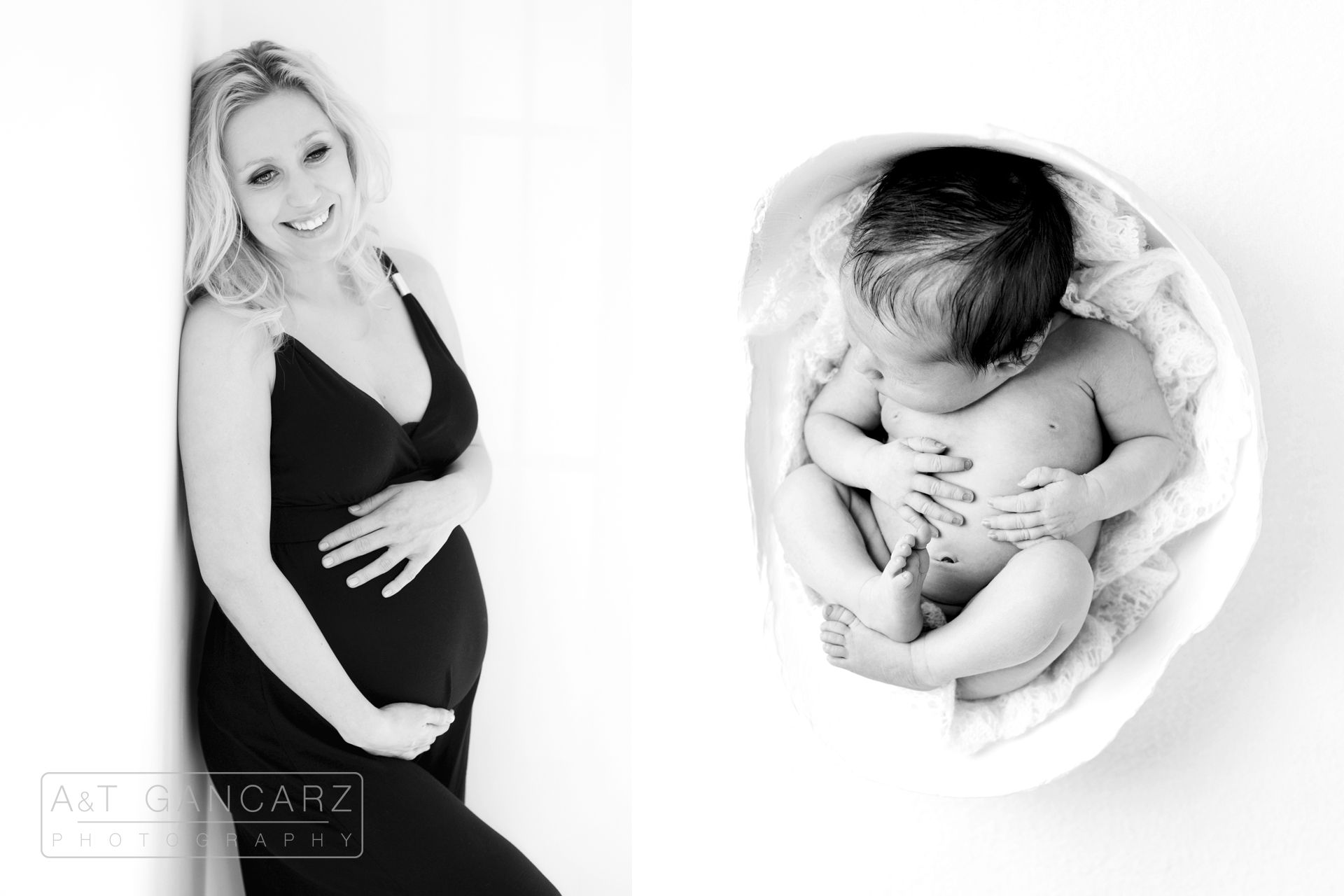 Bump to Baby Session
This package includes pregnancy session and newborn shoot. Bump session will be booked in the same way as in dedicated package.
Newborn Session
Once your baby arrives we will arrange your session within first two weeks of your baby's life. Your little one will be very sleepy and willing to pose. We usually provide all the props and accessories for your newborn session and of course prior to your big day we will discuss all the colour schemes.
On the day
The newborn sessions are done in our studio where we provide all the props and accessories. We take care of your baby so you can just relax and enjoy your free time. Before we start we will have quick chat about what colours you prefer, what accessories you'd like to use, etc. Once we have complete choice of the outfits we start our newborn sessions with basket sets so baby could settle down and be fast asleep before we move to beanbag and naked shoots. It usually lasts approx 2-3 hours for the shoot to complete – sometimes we have nappy change or feeding which impacts the session length.
As we mentioned on earlier sections on this website we do have dedicated site where we showcase all our newborn sessions. There are many interesting facts and tips about getting ready for your newborn session so please click the button below to visit this site and have look through.
After the Session
Once the session is completed we will follow our standard procedure with selecting and processing the images.
following week after the session we will post one or two images on our Fan Page
shortly after that we will prepare sneak peek from the session on the Blog; you will be able to get some free prints and we will share all the details once post is published
when all the selected images are processed they will be posted on the private gallery with password for you to have a look and to make final selection; images from this selection will appear in the book and on your USB
we will create your book, order it and once we receive it you will get very nice bundle from us.
We hope to see you on the session and we are sure you will enjoy the end result. Please follow us on social media to make sure you are up to date with all our promotions and special offers.